Senior living Newsletter Design
Our senior living design features larger type for easier reading and opens to full spread calendar with
room enough for even the most active of communities to list events, reminders and birthdays.
Newsletter Masthead Your community logo is prominently displayed here. Don't have a logo? No worries! We'll create a text-based version for you at no additional charge!
Staff & Office Info SectionLet residents know who is on your staff, list office hours, phone numbers, email addresses, websites and social media details here.
Symbols SectionDisplay management company logo, social media icons and fair housing symbols here.
Front Page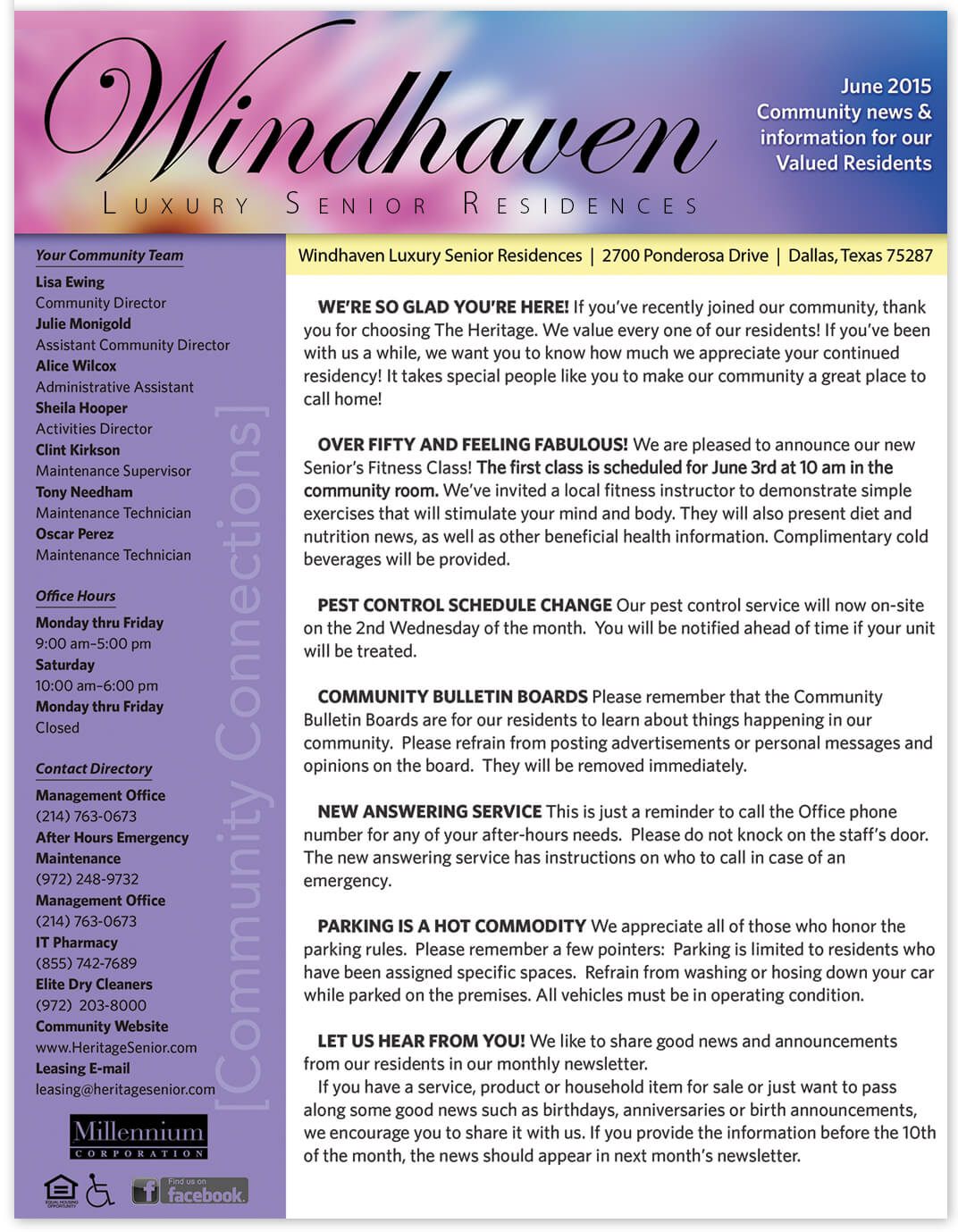 Main Article SectionThere's plenty of space to communicate important messages here. Use our huge library of pre-written content or create your own stories from scratch.
Inside Pages The inside opens to a large calendar with enough room for even the most active of communities to list events, scheduled maintenance visits, even birthdays!
INSIDE PAGES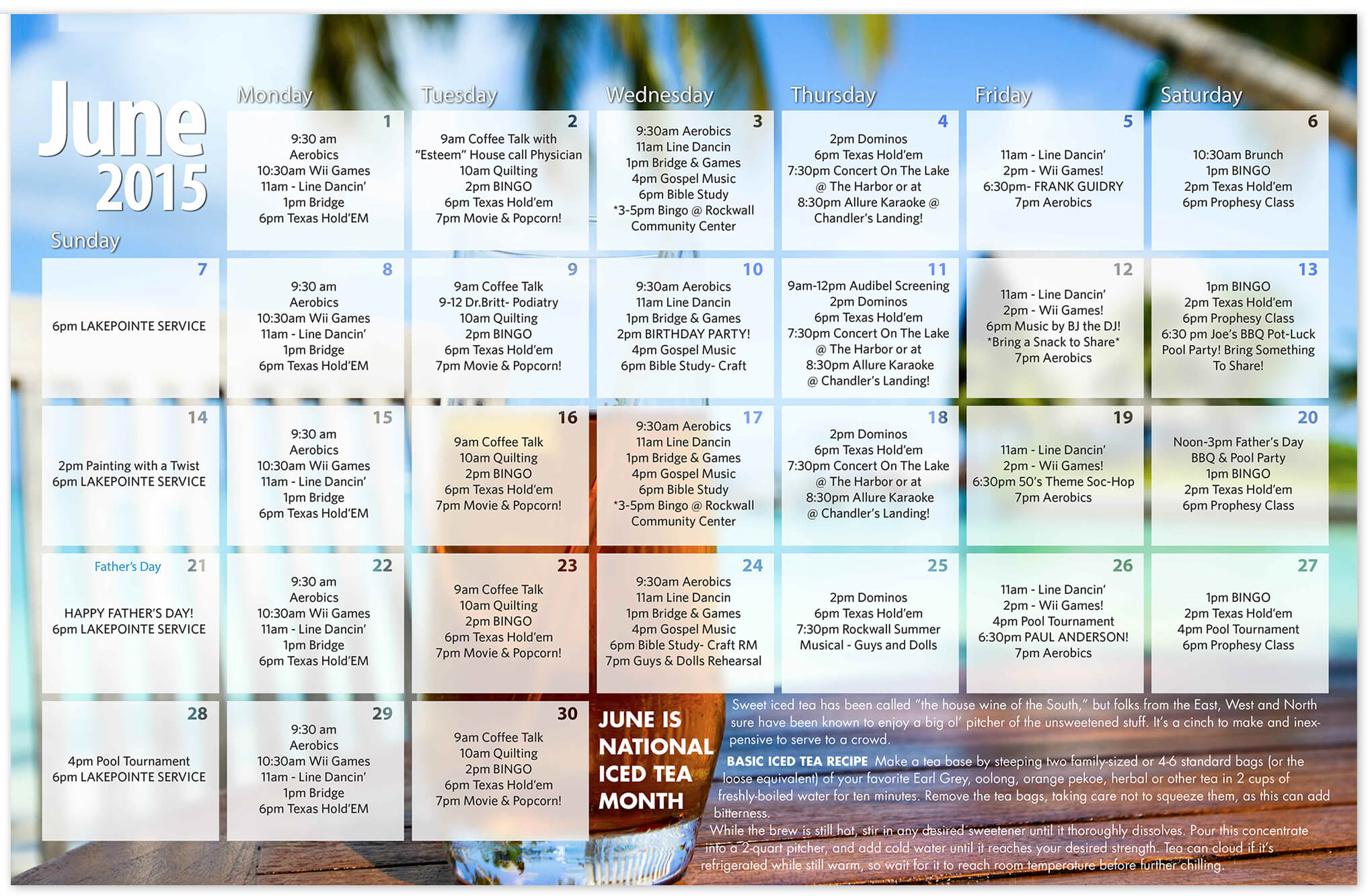 Upper Back PageYour newsletter's back page comes pre-filled with two to three articles of particular interest to more mature residents.
Back Page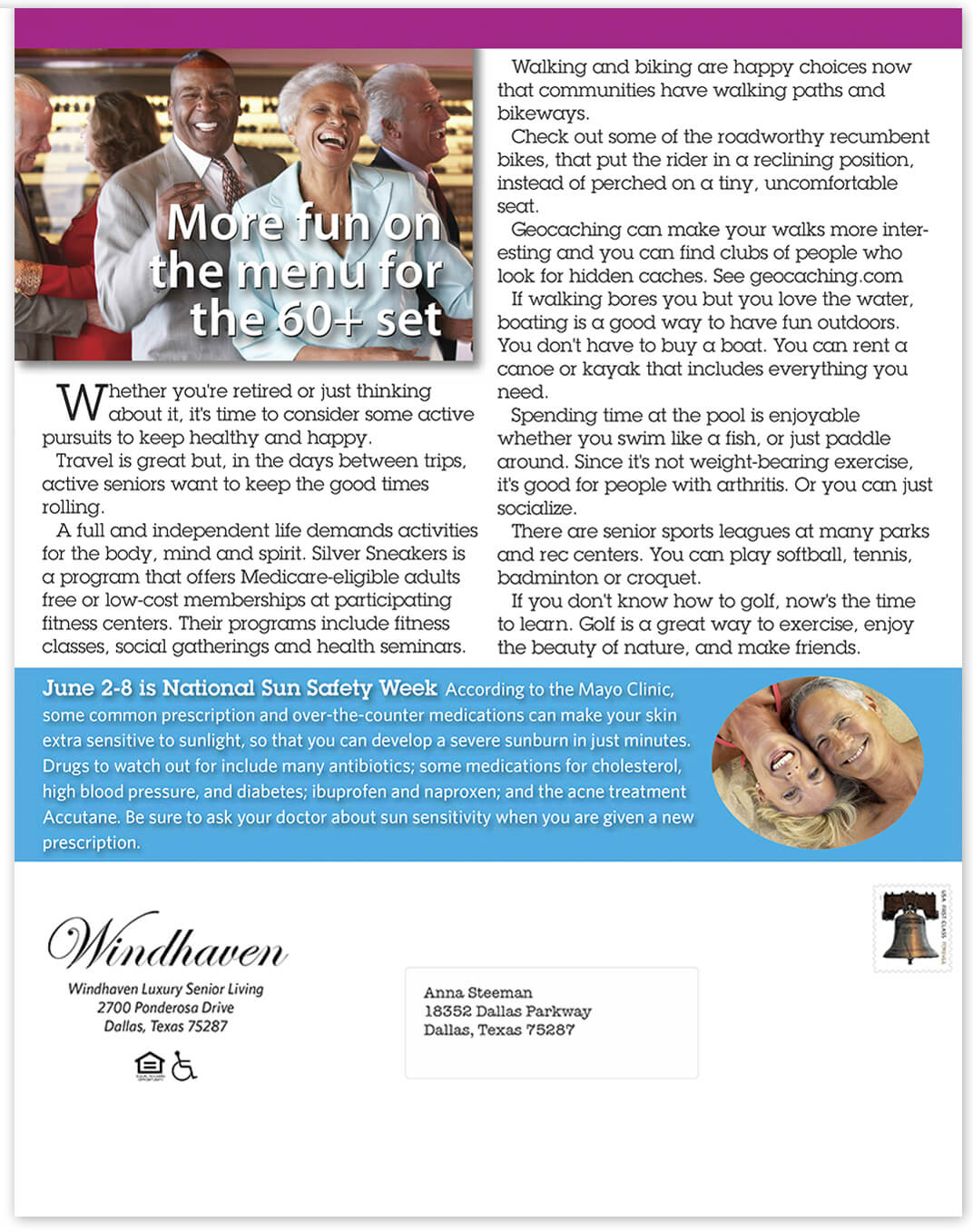 Mailing SectionMailing your newsletter to residents and their family members is easy. Just add an address label and stamp.