Multifamily Newsletter Design
An ideal design for apartment and condominium communities, this format is also being used successfully by many HOAs and manufactured housing communities because the inside articles are general in nature. The 11 x 17 inch sheet is printed on 100lb premium quality recycled paper. It's folded in half to create a four-page newsletter.
Newsletter Masthead Your community logo is prominently displayed on the masthead. No logo? No worries! We'll create a text-based version for you at no additional charge.
Main Article SectionThere's plenty of space to communicate important messages here. Use our huge library of pre-written content or create your own stories from scratch.
Front Page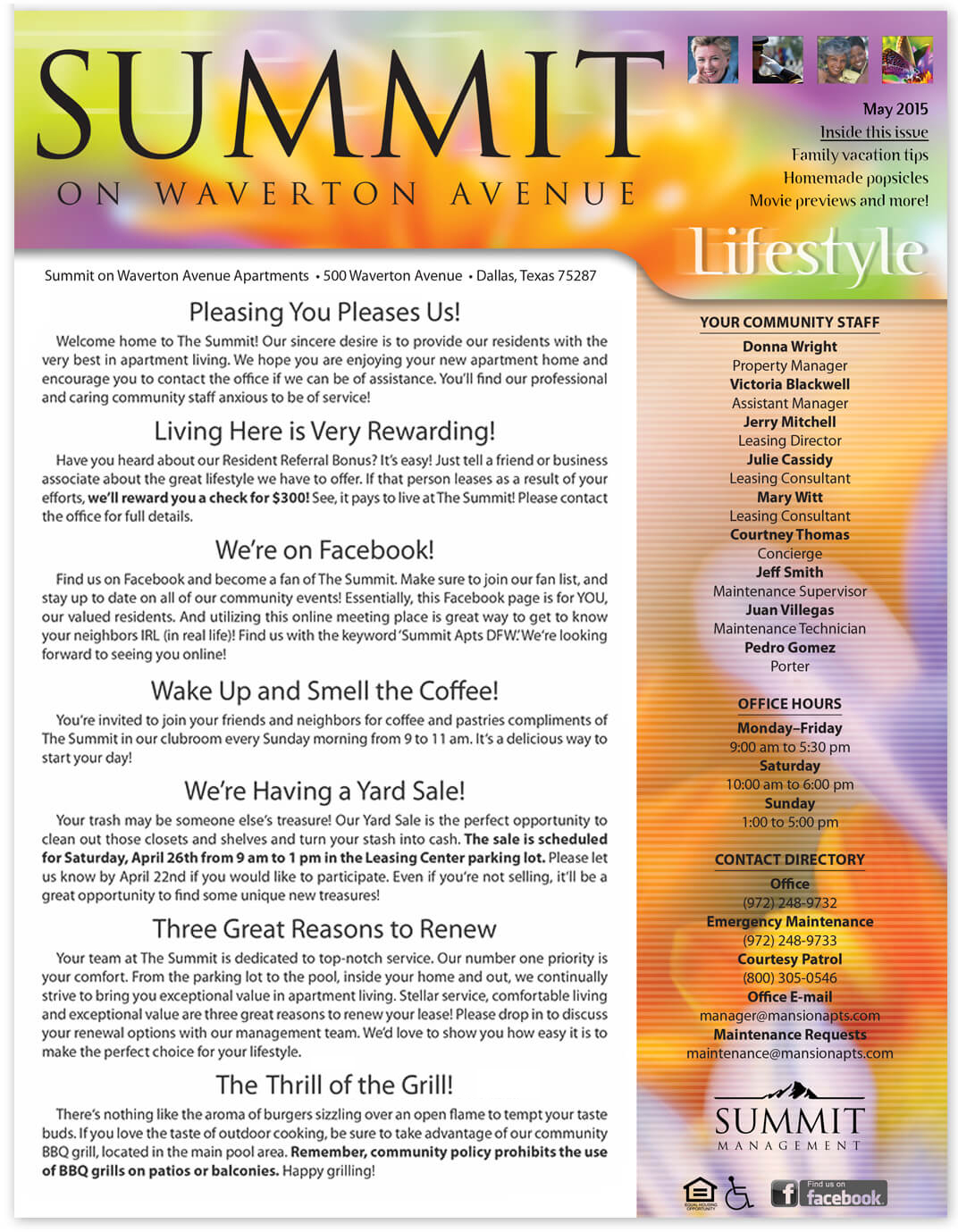 Staff & Office Info SectionLet residents know who is on your staff, list office hours, phone numbers, email addresses, websites and social media details here.
Symbols SectionDisplay management company logo, social media icons and fair housing symbols here.
Upper Back PageThis area can be used for either additional text stories (like the front page) or for a graphic image (shown).
Selections include resident referrals, early bird contests, resident events, reminders, recipes, puzzles, and more.
Back Page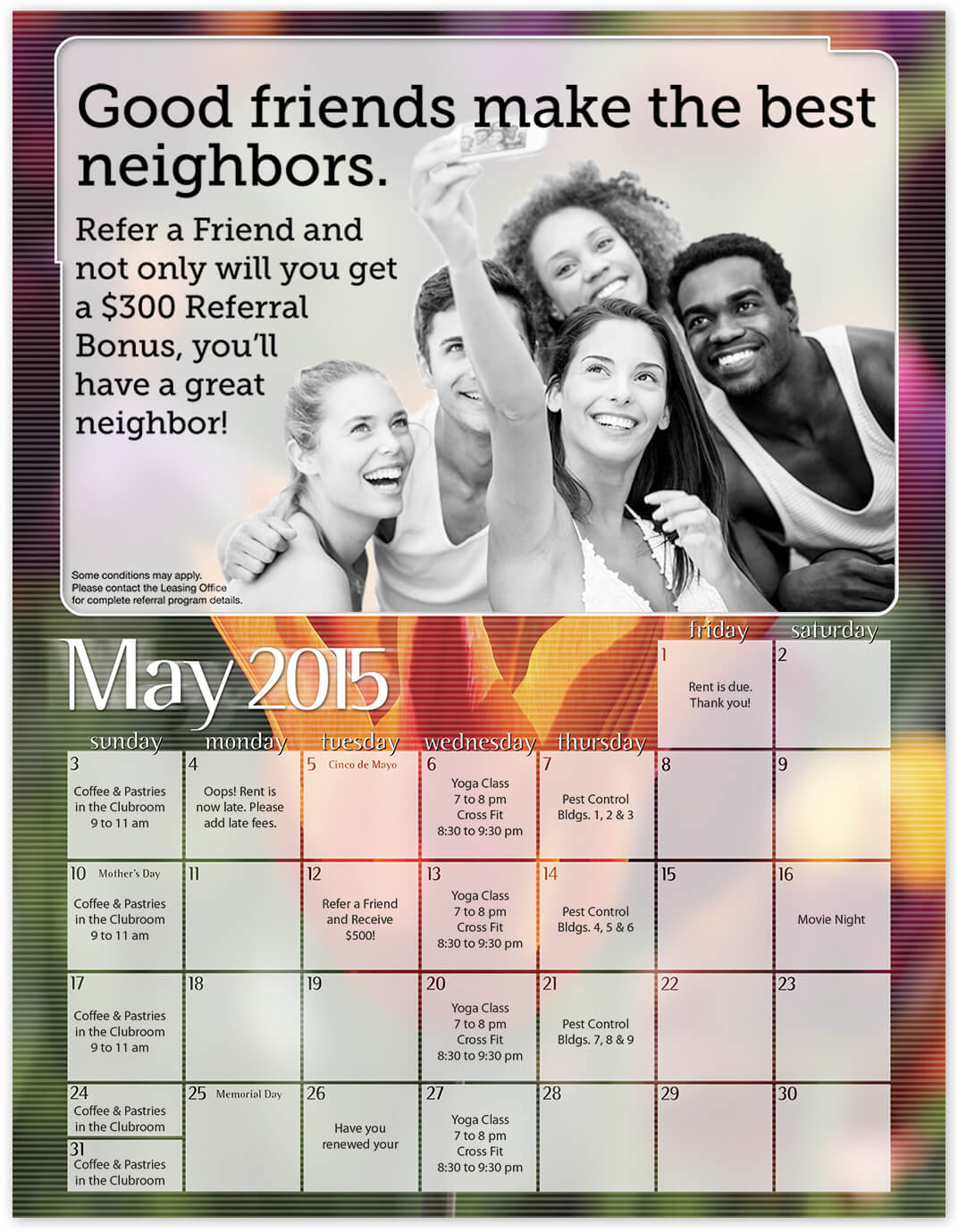 Community CalendarKeep residents current on upcoming community activities, scheduled maintenance visits, rent reminders, and more.
We can also add fun items like odd holidays and historical trivia items.
Inside Pages The inside pages of your newsletter come pre-filled with content designed to keep residents engaged and entertained.
Our writers create stories which increase your newsletter's shelf life and give your message an even better chance of being read.
INSIDE PAGES